This post was originally published on this site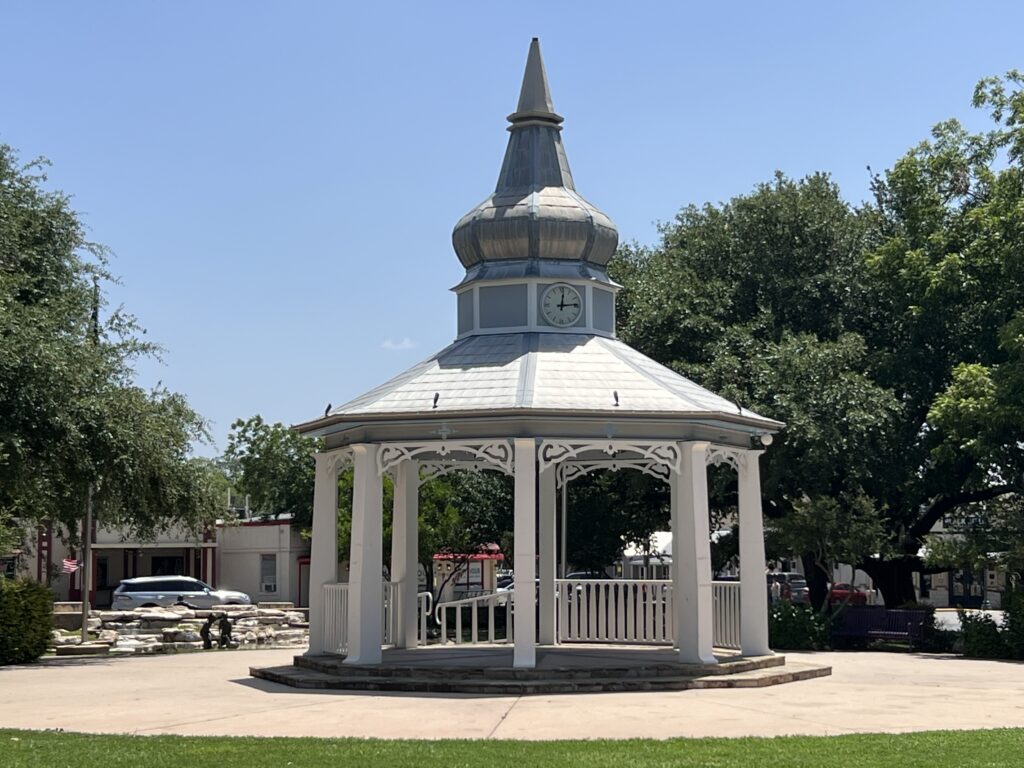 Boerne, Texas, a quaint and historic town with German-Texan roots, boasts a rich and captivating history. Named in honor of German author and satirist Ludwig Börne, Boerne was founded by John James and Gustav Theissan in the mid-19th century.
Visitors to Boerne will discover a variety of unique architectural landmarks reflecting its past, including the second-oldest courthouse in Texas, built in 1870. Boerne's early German settlers significantly contributed to the town's distinctive buildings, making it an engaging destination for tourists seeking to explore the German-Texan heritage. The city is also recognized for the U.S. Supreme Court case City of Boerne v. Flores, further adding to its historical significance.
Boerne enjoys proximity to the nearest large city, San Antonio, which is located approximately 30 miles away. As the town has continued to grow, so has its business demographics, ranging from small, locally-owned businesses to thriving shops and restaurants, attracting a diverse population of residents and visitors alike. While there are no claims to famous residents, both past or present, Boerne's allure lies in its intriguing combination of history and individualism that encapsulates the essence of the Texas Hill Country.
History of Boerne, Texas
Year of Establishment
In 1848, a group of free-thinking German immigrants, known as the forty-eighters, chose to escape the strains of Europe and settle in Texas. Some of these original settlers initially resided in places such as Bettina. However, by 1849, they established the town of Tusculum on Cibolo Creek. The town was later renamed Boerne in 1852, in honor of the German writer and publicist Ludwig Börne.
John James and Gustav Theissen, members of the Adelsverein society, were instrumental in the founding of Boerne. Their efforts to promote German-Texan immigration greatly contributed to the town's early growth and development. As part of the German-Texan history, Boerne became a haven for German immigrants seeking a new life in the United States.
During the Civil War, Boerne served as a Confederate supply center, which led to its growth and recognition. In 1862, Boerne was designated as the county seat of the newly formed Kendall County, winning the position by a margin of only 67 votes. A courthouse was built in 1870, which still stands today as the second-oldest courthouse in Texas.
Throughout Boerne's history, the town has faced various challenges, including the Great Depression, during which its population declined significantly from around 2,000 in 1928 to 1,117 in 1931. The town recovered in the following decades, transforming into a bedroom community for nearby San Antonio in the 1950s.
Boerne's unique architectural history can be appreciated through its more than 140 preserved historic structures, some of which include the Herff-Rozelle Farm barn and the 1870 courthouse. Tourists visiting Boerne can explore this rich historical heritage while also enjoying the picturesque Texas Hill Country setting.
As a thriving community in the San Antonio-New Braunfels metropolitan area, Boerne maintains a diverse business demographic, with local and regional businesses contributing to the town's economic growth. While there may not be any particularly famous residents from Boerne, the town prides itself on its rich German heritage and its central location within the Texas Hill Country.
Boerne's proximity to San Antonio, the nearest large city, has provided the town with numerous opportunities for growth and collaboration, as residents often commute for employment and other purposes. This linkage to San Antonio has helped Boerne maintain a steady population growth and establish itself as an important part of the metropolitan area.
As a reflection of its dynamic history and German-Texan roots, Boerne continues to be a destination for history enthusiasts, tourists, and new residents looking to experience the charming and unique atmosphere of this Texas Hill Country town.
Brief Description and Geography
Boerne, Texas, founded in 1849, is a charming city located in Kendall County and has a rich history originating from a blend of European and Native American cultures. Initially named "Tusculum," the town's name was changed to "Boerne" when it was platted in 1852. The founders of Boerne were a group of German colonists from Bettina who initially set up camp on the north side of Cibolo Creek. Today, Boerne serves as the county seat of Kendall County, which boasts a historical courthouse built in 1870 that still stands as the second-oldest courthouse in Texas.
Nestled in the Texas Hill Country, Boerne has a land area of 11.24 square miles and offers a unique blend of architectural history and natural beauty. The city's hilly terrain contributes to an elevation change that ranges between 1,100 and 1,400 feet, while the Cibolo Creek provides a picturesque water feature for locals and tourists alike. With a climate characterized by mild winters and ample rain, Boerne is perfect for enjoying outdoor activities and exploring the local flora and fauna.
Boerne's current population is approximately 18,000 people and has a diverse and thriving business community. Many small businesses, independent shops, and restaurants make up the city's bustling economy, reflecting the town's spirit of individualism and creativity. This town also maintains strong ties to its German heritage, celebrated through various cultural events and festivals throughout the year.
Visitors to Boerne may find interest in exploring some of the unique architectural sites, such as the Herff-Rozelle Farm and several historically significant buildings. Moreover, the city's proximity to San Antonio, which is only 29 miles away, allows for convenient access to a larger metropolitan area while still maintaining the charm and tranquility of a small town.
In its history, the town of Boerne has been home to notable residents like Karl Degener, a prominent German-American inventor and artist. As a culturally rich and geographically distinct location, Boerne, Texas offers a captivating experience for both tourists and residents.
Founders and Early Settlers
The history of Boerne, Texas, traces back to German colonists who migrated to the area in the mid-19th century. John James and Gustav Theissen, both credited as the town's founders, took part in this settlement. They initially helped establish Sisterdale before moving on to plan the Boerne townsite. In 1849, they renamed the town in honor of Karl Ludwig Börne, a German author, adopting an Anglicized spelling: "Boerne."
Boerne was officially founded by German colonists, many of whom initially settled in places such as Bettina. These settlers, dubbed the "forty-eighters," arrived in 1848 to escape the political strife in Europe. Later, in 1849, various colonists formed the town of Tusculum on Cibolo Creek, laying the foundation for what would eventually become Boerne.
In the early days of settlement, the town grew relatively quickly. The Boerne community established a post office in 1856, with August Staffell serving as the first postmaster. By 1858, Boerne had 10 wooden cabins, and the Ye Kendall Inn was built, becoming a significant building in the town's history. Boerne's population continued to grow, and it became the county seat of Kendall County in 1862, winning by a narrow margin of just 67 votes. The town would eventually become incorporated in 1909.
Boerne is famous for its unique buildings and architectural history, reflecting the German settlers' influence. Key structures, such as the Ye Kendall Inn and various historical houses and buildings, attest to the town's rich past. The area has also preserved much of its natural beauty, which adds to its appeal as a tourist destination.
With its location just 30 miles northwest of San Antonio, Boerne enjoys proximity to a major city while maintaining its charm and heritage. The town's business demographics are diverse, with a mix of local shops, restaurants, and businesses catering to residents and tourists alike. Throughout its history, residents have shown a strong sense of community and connection to the town's roots. All these elements make Boerne a unique and appealing destination for both living and visiting.
Current Population and Demographics
Average Household Size
Boerne, Texas, has a growing population, with a 2023 estimate of 21,966 residents. The city's population density is 1,484.8 people per square mile. As a growing community, households in Boerne play a significant role in shaping its demographics. Unfortunately, specific information on the average household size is not available in the provided search results.
Median Age
The median age of Boerne residents is 37.4 years. This value indicates the diverse mix of younger families, working professionals, and retirees who call Boerne their home. The city's demographics reflect a well-balanced community in terms of age distribution.
Income and Employment Levels
While exact data about income and employment levels is not provided in the search results, Boerne seems to have a thriving business environment. The city's overall economic health and career opportunities attract diverse professionals and families.
In conclusion, Boerne's population encompasses various demographic features. Although specific data on average household size, income, and employment levels is not available, the city's growth, median age, and density demonstrate a thriving and expanding community.
Special and Unique Buildings and Architectures
The Courthouse
The courthouse in Boerne, built in 1870, holds significant historical value as it is the second-oldest courthouse in Texas. It was constructed when Boerne became the county seat of the newly formed Kendall County in 1862, winning the title by a margin of only 67 votes. The building's architecture reflects the era of its construction and offers visitors a glimpse into the local history of the time. It also played a role in a prominent U.S. Supreme Court case, City of Boerne v. Flores, which questioned the limits of religious freedom and government authority.
Post Office Building
Another unique building with historical importance in Boerne is the Post Office Building, which has served the community since its establishment. Its architectural style represents the time period in which it was built and adds to the city's charm. While the specific founding information of the Post Office is not available from the search results, it is still considered a vital part of Boerne's history and tourist attractions.
These historical architectural structures in Boerne attract various visitors and represent the city's unique past while continuing to serve the community. Tourists interested in architecture and history should include a visit to these landmarks during their trip to Boerne.
Tourist's Guide to Boerne
Boerne Village Band
Boerne, Texas, was founded by German immigrants in 1849 who brought with them a rich musical tradition. The Boerne Village Band, established in 1860, is a living testament to this history and continues to perform with a unique blend of German and American styles. Visitors to Boerne can enjoy their performances at various events and locations throughout the year, showcasing the lively spirit of the town's founders.
Cibolo Center for Conservation
For nature enthusiasts, the Cibolo Center for Conservation is an essential visit. This expansive 110-acre nature preserve features trails, educational programs, and wildlife research opportunities. As a visitor to Boerne, you can explore the Cibolo Creek, learning about its importance as a water source for the area, while also enjoying the natural beauty of the Texas Hill Country.
Hill Country Mile
The Hill Country Mile is the heart of Boerne's historic downtown, offering a charming, walkable experience for visitors. As you stroll down these picturesque streets, you'll find more than 140 historic structures, many restored to their original appearance, giving you a glimpse into Boerne's past. Shops, restaurants, and galleries line the Mile, making it a lively destination for art, cuisine, and retail therapy.
Patrick Heath Public Library
The Patrick Heath Public Library is not just a place for book lovers but also a haven for local history and culture enthusiasts. This 30,000-square-foot library is home to a vast collection of resources, including materials on the history and founders of Boerne. The library hosts various events and activities throughout the year, offering both residents and visitors a chance to learn, socialize, and appreciate the literary and historical offerings of Boerne.
Boerne, with its rich history and vibrant culture, boasts a variety of attractions that cater to the diverse interests of its visitors. Be it music, nature, architecture, or literature, there's something for everyone in Boerne. So, when you plan your next trip, don't miss the opportunity to explore the architectural gems and historical sites that make Boerne a unique Texas Hill Country destination.
Business and Economic Activities
Boerne, Texas, is a thriving city located along the Interstate 10 corridor, which has historically been an essential route for trade and commerce in the region. The city has a diverse range of business activities, catering to both its residents as well as visitors.
In the past, Boerne's economy was primarily centered around farming and cotton production. However, as the city grew and evolved, it began to diversify in various sectors. Today, the city is home to a mix of businesses, including retail, services, and light manufacturing industries.
The Boerne Economic Development Corporation (EDC) plays a crucial role in promoting and sustaining the city's economic growth. By attracting new businesses and supporting the existing ones, the EDC continually works towards nurturing a favorable business climate in the city. With a focus on diversifying the local economy, the EDC also strives to create more job opportunities to benefit the residents of Boerne.
Tourism plays a vital role in Boerne's economy as well, with many visitors coming to explore the city's unique historical architecture and cultural attractions. Notable sites include the second-oldest courthouse in Texas and the Herff-Rozelle Farm, which features a well-preserved barn. The city's rich German heritage further adds to its unique charm, attracting tourists interested in experiencing authentic German culture in the heart of Texas.
Boerne's proximity to the nearby large city of San Antonio, which is part of the greater San Antonio-New Braunfels metropolitan statistical area, positively impacts the city's economy. Its strategic location makes it an attractive destination for businesses and individuals seeking the benefits of a smaller community and the conveniences of a larger metropolitan area.
In conclusion, Boerne's business landscape is diverse and dynamic, driven by its strategic location, historical attractions, and the efforts of the Economic Development Corporation. The city's commitment to business growth and support ensures a bright and sustainable future for its residents and visitors.
Resident Notables
Boerne, Texas, has a rich history with notable residents, contributing significantly to its cultural and economic development. Among the prominent figures is the town's namesake, Ludwig Börne, a German author and satirist, although he never actually visited the area. The choice of naming the town after Börne underscores the importance of the German settlers who founded Boerne in the 19th century.
One of the key founders of Boerne was John James, a pioneer surveyor and developer, who, along with Gustav Theissen, platted the city in 1852. As the town grew, local entrepreneur William Dietert played a crucial role in establishing initial businesses, including a sawmill, gristmill, blacksmith shop, livery stable, butcher shop, general store, and saloon.
In more recent history, Boerne gained national attention due to the landmark U.S. Supreme Court case City of Boerne v. Flores. The case involved the Archbishop of San Antonio, Patrick Flores, who clashed with the city over the expansion of a historic church. The outcome of the trial had a significant impact on the legal interpretation of religious freedom and land-use regulations.
Tourists visiting Boerne can appreciate the town's German-Texan history, its picturesque main street, and the unique architecture comprising many 19th-century limestone buildings. In addition, Boerne is positioned within the beautiful Texas Hill Country, giving visitors ample outdoor recreational opportunities and allowing them to explore the region's scenic landscapes.
Proximity to Large Cities
Boerne, Texas, is conveniently located near several large cities, which makes it an attractive destination for tourists and residents alike. With its rich history and unique architecture, Boerne offers a taste of Texas Hill Country while still being accessible to the amenities of nearby urban centers.
San Antonio is the nearest large city to Boerne, situated just 30 miles southeast. This close proximity to San Antonio provides residents and visitors easy access to a wide range of attractions, including the famous River Walk, the historic Alamo, and numerous shopping and dining options. For business travelers and those looking to explore the broader region, San Antonio also boasts an international airport.
New Braunfels is another nearby city, just an hour's drive from Boerne. Known for its German heritage and picturesque landscapes, New Braunfels offers a variety of recreational activities such as tubing on the scenic Guadalupe and Comal Rivers, exploring the natural beauty of Landa Park, and visiting the historic Gruene Hall, Texas' oldest dance hall.
Located 35 minutes to the northwest of Boerne, Kerrville provides yet another opportunity for exploration and adventure in the Texas Hill Country. This charming city is popular for its art scene, featuring numerous galleries and studios, as well as its outdoor recreational offerings such as the Guadalupe River and Kerrville-Schreiner Park. Additionally, Kerrville serves as a gateway to other nearby attractions, including the beautiful Garner State Park and Lost Maples State Natural Area.
In summary, Boerne's strategic location in the heart of Texas Hill Country, paired with its close proximity to San Antonio, New Braunfels, and Kerrville, allows visitors and residents to experience a seamless blend of history, culture, and natural beauty while remaining conveniently connected to urban amenities and attractions.
The post The Evolution of Boerne, Texas: A Historical Retrospective appeared first on Boerne Texas.